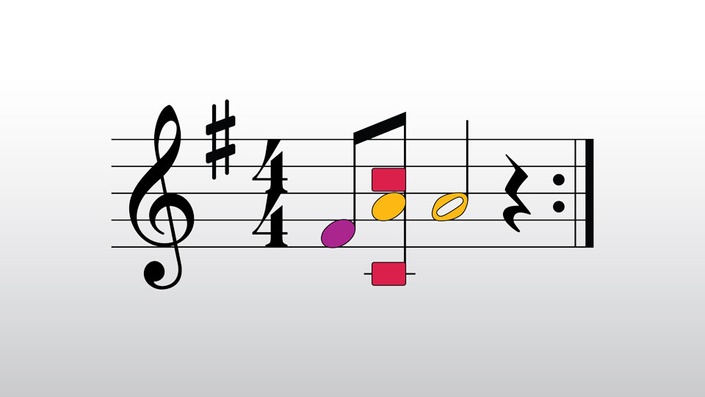 Part 3: Time
Master the flow of music through time
What Makes ColorMusic So Different?
The ColorMusic Method is revolutionary because it helps you bypass years of blind practice, and instead, literally SEE SOUND with color to make your own great music.
I know how hard it can be to write compelling songs. But once you really see what you're doing by visualizing the patterns you play, you can express your ideas with clarity, your music resonates, and people listen.
What You'll Get in This Course

In Part 3 - Time, you will:
See how to animate notes and chords by injecting time into the patterns of music theory. This is where all songs get their sense of movement and flow.
Learn exactly how to read music notation to picture the pitch and rhythm of a song. This system of illustrating music can be a powerful tool as you compose.
Discover the inherent limitations of notation and guitar tablature -- to gain the perspective you need to transcend these conventions to become a master songwriter.
This course is designed to help you understand music like never before. It includes:
8 complete lessons
Over 2.5 hours of video
8 quizzes to ensure your understanding
40 exercises to apply your knowledge
296 pages of carefully crafted instruction
360 full-color illustrations of key concepts
Why You Should Enroll
All good music is based on a core set of patterns and principles. If you ignore them, your songs will suffer. Once you apply these concepts, your music will improve and people will listen. Enroll today and join me in Part 3 - Time. Why? Because no one will really hear you until you master the essentials of music.
Your Instructor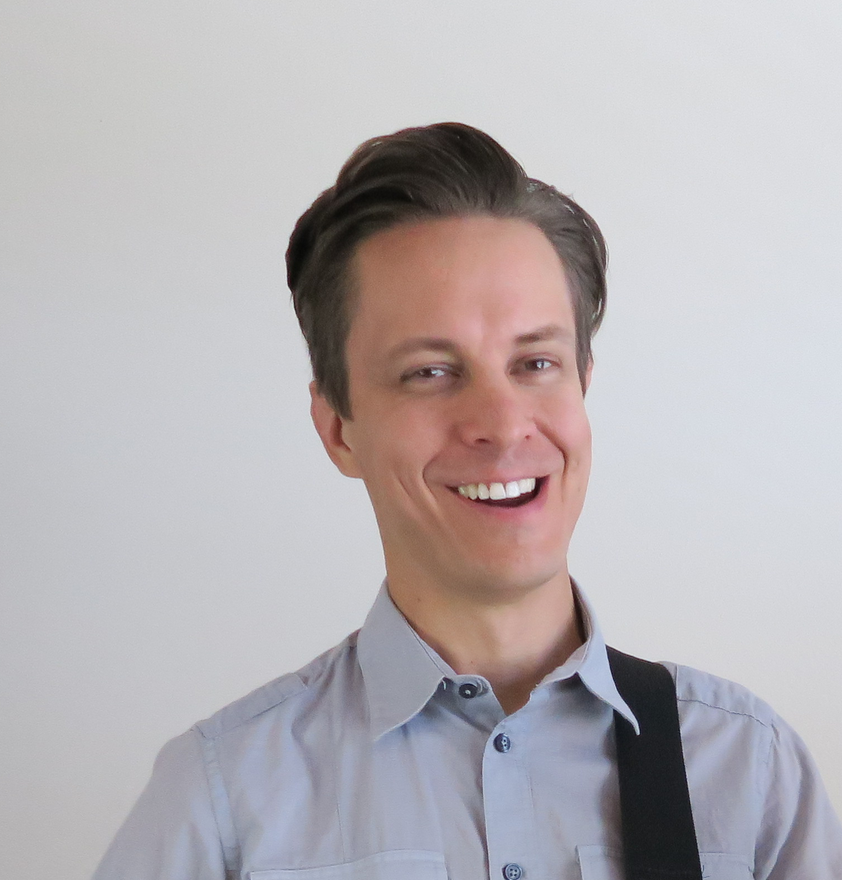 I help you master the art of songwriting.
I developed ColorMusic after years of intense study dissecting hundreds of songs where I found that all music is based on a few simple patterns, which are easy to see using a special link between color and sound.
With this method, you can quickly grasp the logic and language of music -- to unlock your own creativity and write amazing songs.
Frequently Asked Questions
Who is this course designed for?
This course is for beginner to intermediate musicians. And frankly, even for experts who are curious to actually see the patterns they play. These lessons offer unprecedented insight into songwriting for all guitar players.
Will this course help me write great songs?
Yes, that's the aim. This course is a step-by-step method for learning the art and science of songwriting. Parts 1 through 5 all build on each other -- first laying the foundation of what you need to know, followed by clear instruction and practical exercises to apply your knowledge. You'll inform your mind and activate your hands for a truly transformative experience.
What topics does your course cover?
Part 3 - Time includes 3 complete lessons that explain how to animate your songs with time and rhythm. These videos, lesson PDFs, quizzes, and exercises detail everything you need to know to really master music notation in particular. The topics include: -- How to read notation (using color to visualize notes and chords) -- Rhythmic notation (including measures, duration symbols, and time signatures) -- Pitch notation (including staves, clefs, and key signatures) -- The history of notation (to gain perspective needed to transcend the traditional system)
What's the price of Guitar Theory: Part 3 - Time?
The price of this self-paced online training course is $55. That's a one-time cost and includes access to 8 lessons, over 2.5 hours of video, 8 quizzes, 40 exercises, 296 pages of instruction, and 360 illustrations.
Frequently Asked Questions
How long will it take me to go through this course?
To complete all of Part 3 (Lessons 9 through 11), you should budget about 25-30 hours of study and review. Lessons 9 and 10 will be immediately available. Then after 31 days, you'll receive an email notification letting you know that Lesson 11 has been released.
For how long do I have access to the course?
While many online courses offer "lifetime access," the fluid nature of technology and the Internet make that claim sketchy at best. So after enrolling here, you have unlimited access to this course as long as it is hosted on this platform. Frankly, I expect it will be a long time. But I keep my promises. So if the platform ever changes, you'll know for at least a few months prior.
When and where do I take the course?
It's a self-paced online course that is accessible 24/7 from your computer, tablet, or mobile phone.
What if I am unhappy with the course?
The platform's policy is to offer a full refund within 30 days of purchase.
Frequently Asked Questions
What's the difference between this and Mike's YouTube channel?
This course includes exclusive material that I do not teach on YouTube and provides a structured way to learn music theory most effectively. It also includes exercises you can't find anywhere else. This is also the place to get your questions answered and for us to connect on a deeper level.
Can I learn this stuff by using free resources instead of paying for this course?
Yes and no. You can find books and websites that introduce many of the concepts covered here. But it would be a years-long scavenger hunt. And the ColorMusic Method is exclusive to this course -- illustrating the core patterns and principles of music in a succinct and logical way.
Wait, do I really need to learn all this?
Yes, absolutely. The information in this course is fundamental to great songwriting. Master these concepts and you have the foundation you need as an artist. Ignore them, and songwriting will forever be a process of trial-and-error, hit-and-miss. The sooner you learn the essential elements of music, the better your songs will sound.
Who's the teacher? Can I contact him directly?
My name is Mike George and I'll be your instructor. Yes, you can reach me by emailing: mycolormusic [at] gmail.com
Course Curriculum
Lesson 9: Music = Space + Time
Available in days
days after you enroll
Lesson 11 - The History of Notation
Available in days
days after you enroll